– UPDATED:  AUGUST 2020 –
NOTICE:  Thank you for your patience during this "Historical Time".
Like many rescue groups and Humane Societies and Shelters, Picket Fence Poodle Rescue had been closed.
The quarantine time has slowly ended and our Veterinarian is finally able to provide "elective" surgeries such as spays, neuters, dentals, etc.
Now we all try move forward while learning to be safe!  Thank you for your support, understanding and encouragement!   Gail
---

AT THIS TIME, WE DO NOT HAVE ANY POODLES AVAILABLE FOR ADOPTION…..
Please continue to watch our web site as we do not know what will come available and when.
Thank you.  Gail

Pssst….  I'm here.  More information will be posted soon.
---
---
OTHER POODLES AVAILABLE FOR ADOPTION CAN BE FOUND ON THESE WEB SITES:

We are a member of The Twin Cities Poodle Club
where you can find quality Poodles and Breeders: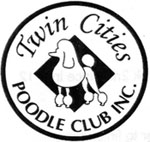 Picket Fence Poodle Rescue is also proud to be recognized by the
National Poodle Club of America: