– UPDATED JULY 2021

NOTICE – AT THIS TIME, WE DO NOT HAVE ANY POODLES AVAILABLE FOR ADOPTION.
PLEASE CONTINUE TO WATCH OUR WEB SITE AS WE DO NOT KNOW WHAT WILL COME AVAILABLE FOR ADOPTION AND WHEN.
Thank you.

---
---
FOR MANY YEARS PICKET FENCE POODLE RESCUE has worked with other reputable rescue groups, including Retrieve a Golden of the Midwest (RAGOM).
They have recently reached out to us asking for help with their "bonded" Golden Retriever named "Buck" and a Standard Poodle named "Princes" who are now available for adoption.
These two precious dogs need a new loving home where they can enjoy their remaining years together "forever more".
More information about RAGOM and their adoption process can be found on their web site:
https://ragom.org/
PLEASE CONTACT RAGOM FOR MORE INFORMATION ABOUT BUCK AND PRINCESS.
Thank you!  -gail
---
---

OTHER POODLES AVAILABLE FOR ADOPTION CAN BE FOUND ON THESE WEB SITES:

We are a member of The Twin Cities Poodle Club
where you can find quality Poodles and Breeders: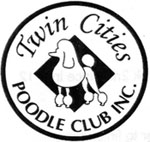 Picket Fence Poodle Rescue is also proud to be recognized by the
National Poodle Club of America: