Like most all Rescue groups, we are on the Amazon's "Smile" program: 
https://smile.amazon.com/
When you purchase something from this Amazon link, a tiny percentage (.05%) is donated to the program that you designate.

It will cost you nothing as this is a direct donation from Amazon!  Thank you!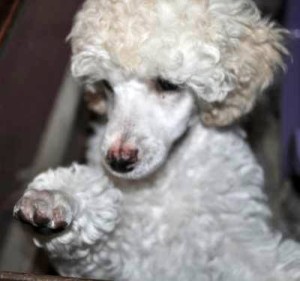 THANK YOU to everyone who donated this past Christmas!  Your contributions REALLY help the Poodles who come to us.  Also, Thank you to the "GIVE MN 2015" fund raising event that occurred on November 11, 2015.  Picket Fence Poodle Rescue and Re-Home raised $400.00!
The "GIVE MN 2016" fund raising event will occur on November 17, 2016!  We look forward to your donations as they certainly help all the Poodles who come to us in need of our help.
DONATIONS ARE ALWAYS WELCOMED!
We are always in need of clean and usable:
small crates, kennels, dog beds, toys, harnesses, leashes and collars
CASH DONATIONS ARE ALWAYS NEEDED!
We are a private, non-profit 501(c)(3) organization. Please understand that DONATIONS are tax deductible and are always greatly appreciated by us and the Poodles who come to us in need of a "Forever More" home.
Just click on the "Make A Donation"! Thank YOU!
Making Your Pet's Health a Top Priority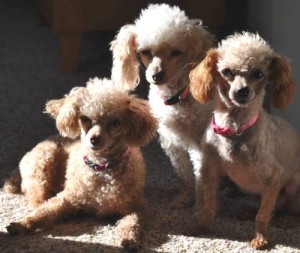 At Picket Fence Poodle Rescue and Re-home, we rarely feel strongly enough about any particular product to give it our endorsement. In this case, however, seeing the remarkable results of this amazing product in the lives of our own pets, our show and the rescue/re-home Poodles, has caused us to make our first endorsement. The results are fantastic and guaranteed or your money back.
We sell NuVet Plus and NuJoint Plus Vitamins. The commission we receive on each sale is used to help support our Picket Fence Poodle Rescue. Thank you!
Here is more information about NuVet: http://www.nuvet.com/
Click Here To Order NuVet Plus Or Call 800-474-7044 FREE
#78414